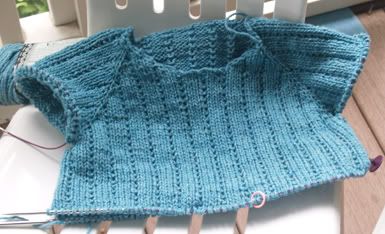 I took this pic about an hour ago. I'm about half-way to the finished body length of this pullover. I'm aiming for about 20 inches long. The Cotton Top is giving my hands a bit of a work-out, so I'd better lay off it for the rest of the day.
I used Cotton Top for the second sweater I ever made. I loved that sweater. (Where is that now?) I could put it in a gentle machine wash in a mesh bag and then lay it out on a drying rack. It stood up to all kinds of abuse in the bookstore. It was oversize then, which means it might fit me ok now.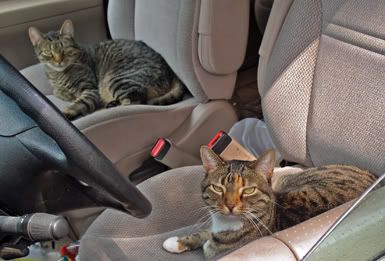 We had a few lovely days in a row and Mr. SABLE left his van windows open in the driveway yesterday. Our two cats slept in there all day! They really think it's just one giant cat bed.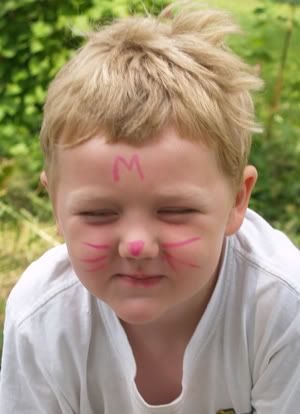 Our little guy thinks he's a cat. This has been an enduring theme of his since very early on. His first word was Meow. I wonder if there will be Species Reassignment Surgery available when he's an adult. (A horrifying thought!)