First year of these yellow irises our neighbor gave us in the fall. We planted them in the place where the big silver maple had been in the front yard.
While I was out taking pictures of the irises and peonies, I noticed one of the strawberries is just about ready! We're going to have a bumper crop. We'll have to make jam before we move.
A big opulent white peony with magenta trim on the petals, only in black and white.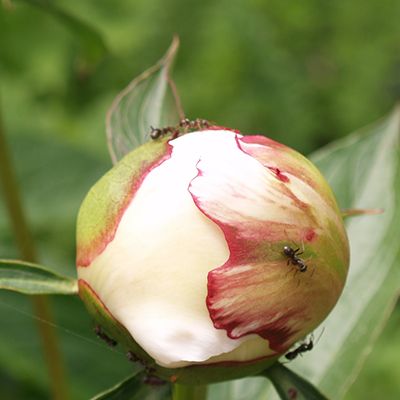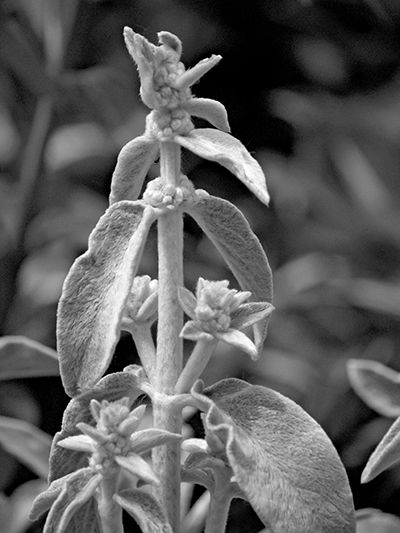 Lambs ear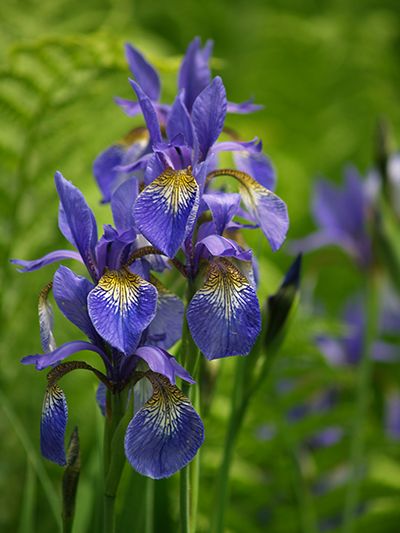 I love these siberian irises even more than the big showy ones. I hope we'll be able to find a happy spot for some in our new yard.