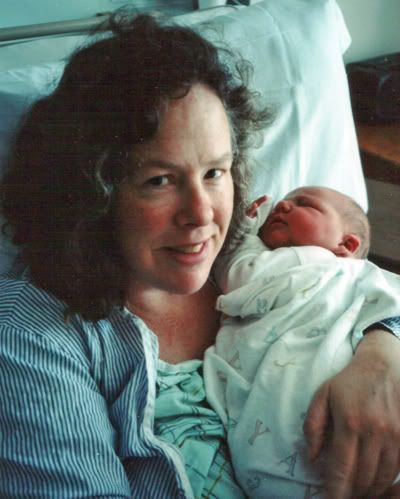 Here we are, probably around July 31 or August 1, 2001.
Holding up his head at a couple months old: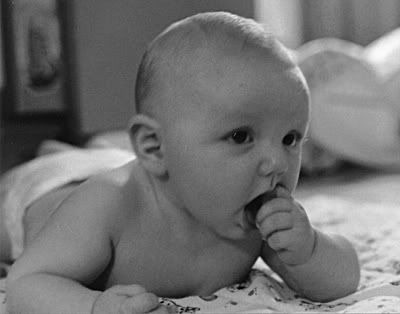 The brothers getting along:
(The Little Emperor is wearing the very same t-shirt today that Owen was wearing in that picture. Cue the Twilight Zone music...)
One of my favorite images of him, taken just shy of one year old: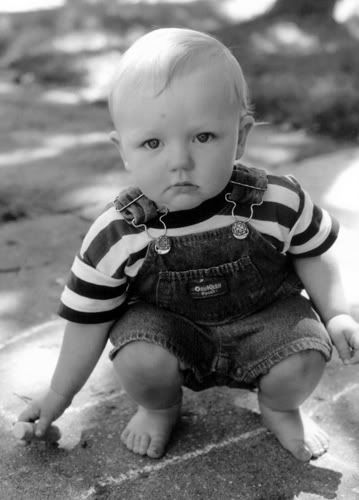 Swinging with his favorite squirrel, around age 2:
Happy Birthday Little Emperor! You keep life exciting for us.