Today I met up with my knitting buddies, Kathy and Sue, plus meeting two new folks, Patrice from Beaver Dam and Lois from Waukesha. We met for lunch and knitting at the Perk Place in Hartford WI. This delightful coffee shop is next door to The Main Street Yarn Shop and two doors up from a big St. Vincent de Paul Thrift Shop. It doesn't get much better than that, if you ask me!
Here's the yarn shop: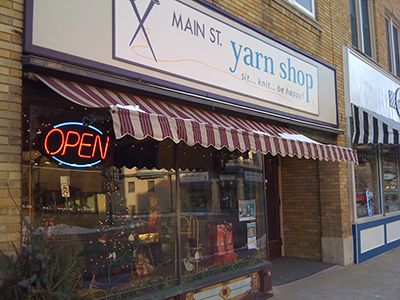 It's a wonderful shop with comfy places to sit, a nice selection of yarns, and a very friendly owner. If you find yourself up that way, plan to stop in.