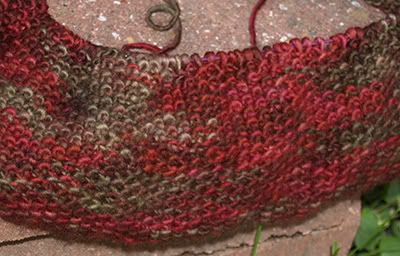 This is a simple seed stitch scarf from the Malabrigo Worsted, worked the long way, in which I intentionally induce pooling.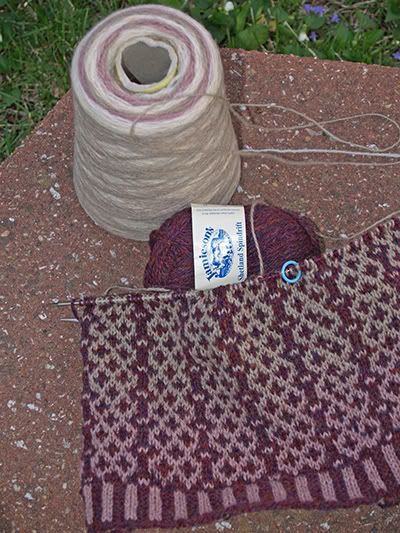 This is a Kauni Surprise, worked with Jamieson Spindrift. Stay tuned on that.
Owen and I went to the Digger's Outlet over the weekend. I found this sign on the wall amusing.
It appears that all the $5 wedding dresses are currently sold out. I wonder how many Madison area brides have been married in Diggers Outlet dresses. (photo courtesy of Owen, who took it with his cell phone.)