Better late than never, here are a couple pictures from our trip last week.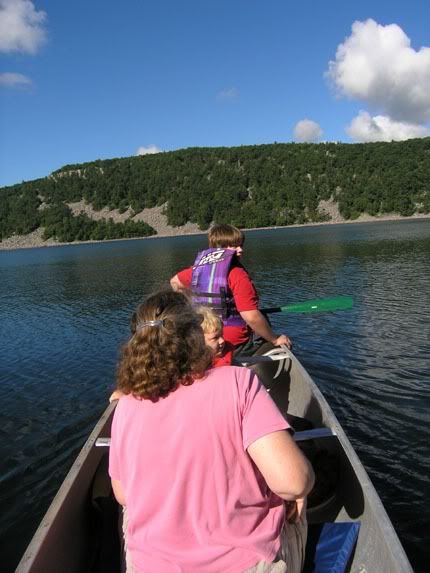 Here we all are, in our 18 foot canoe. Owen is paddling in front, Colin is next and then me. Scott took the picture from the back.
A view looking down the length of the lake.