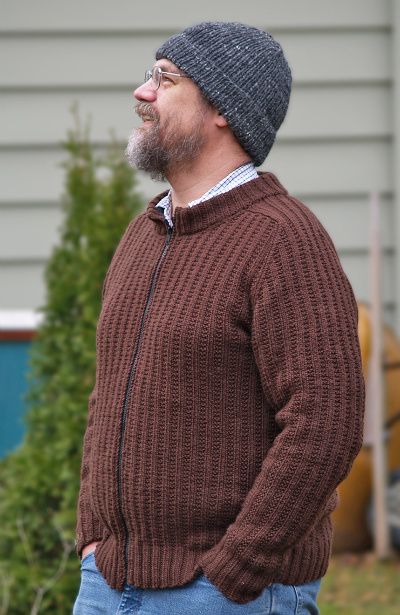 While knitting this
cardigan
er, jacket, I learned that if you call it a "cardigan" men won't wear it. Now, I think, historically, there's been nothing particularly feminine about the word "cardigan." I even think it sounds kind of masculine. I think that's why people use the cutesie term "cardi" for ones that women wear: to make it sound more feminine.
So, yeah. This garment opens in the front and has a zipper to keep it closed, so go with jacket or cardigan as you prefer.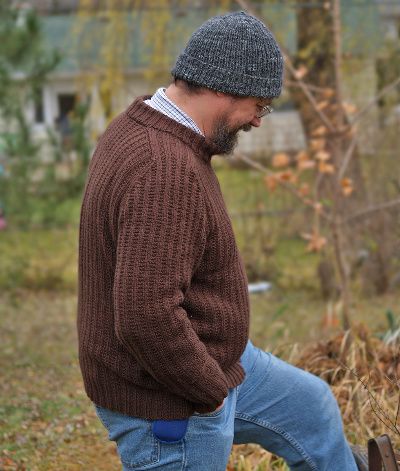 The pattern is now available through
Knitcircus #9,
. Click on the little flipping-page magazine thing to see the nifty online virtual paper version! The patterns are available for purchased download in a complete set for $7.50. Current subscribers will be getting a notification about where to download the pdf.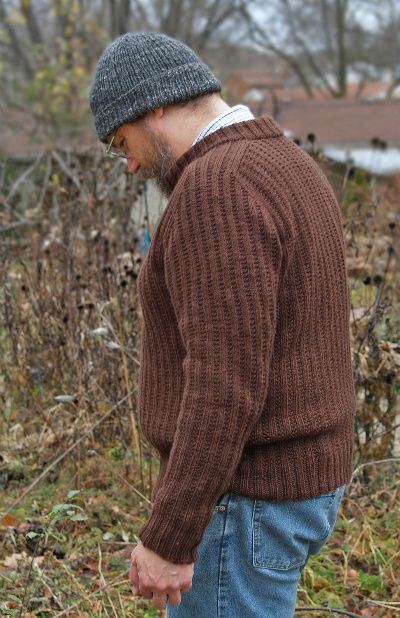 Specs on the Dr. Science Zipped Jacket
Written for sizes S-2X; Finished chest measurements 36 [40, 44, 48, 52]"
Suggested yarn: Patons Classic Merino Wool. Lots of great and easy substitutions available, too.