If I keep this up, I might start losing the knitting fan base, eh?
This is a simple houndstooth check scarf for Mr. SABLE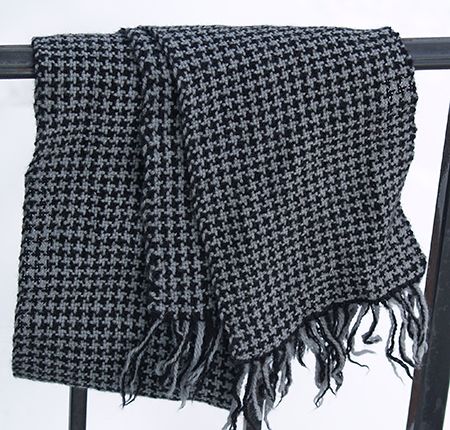 And a closer view: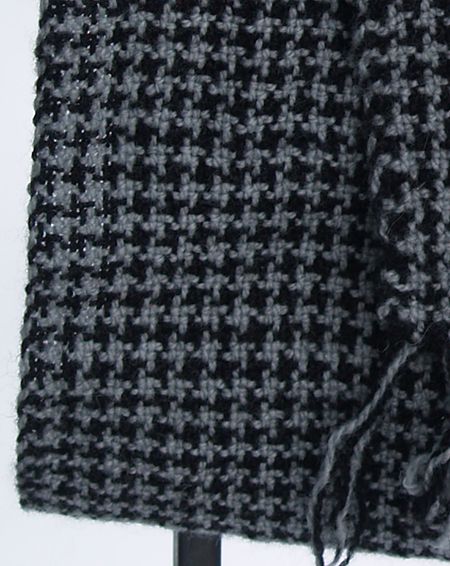 I used black Jaggerspun Maine Line, a 2/8 fingering weight wool yarn, and Knit Picks Palette in a medium grey. I used a 10 dent heddle on my rigid heddle loom, which seemed a bit too open in the weaving. I fulled the scarf slightly in the washing machine, which gave it a nice body.
Finished size: about 7" wide by about 7' long. This was a fun and super easy weaving project. It took less than 24 hours from warping the loom to finished.