Ah, let's see.
We are in the throes of
Too Much Winter
already, and it's only late January. I don't mind winter for myself, but I sure hate the effect it has on my family life. We just wrapped up two ridiculously short school weeks in a row, most of it for no real good reason. Everyone hangs around indoors picking fights and sniping. My coping strategy is just to tune it all out, which seems to really annoy my Better Half. I think because he doesn't tune it out, and he feels like he has to make everyone happy. I already know that that is an impossible task and a thankless project, so I don't bother. They won't be happy because that's the human condition.
Well, I did briefly make my kids happy. They were coveting my handwarmers.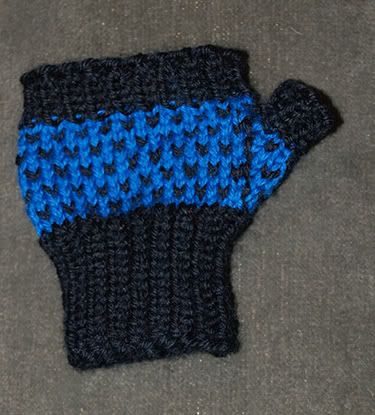 Here's one of a pair for the little guy. He loves them.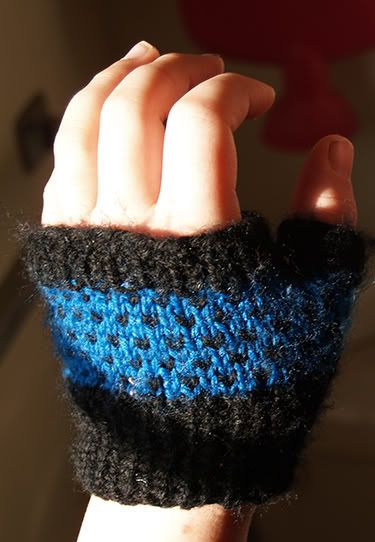 See how pilly and ratty they are getting already?
I also made Owen a pair of plain black ones from the same black yarn. He's being very teenly today and doesn't want to model.
While I was on a roll with sewing week before last, I also made myself some new pajama pants. I don't have any pictures of them, but they were a great success. The fabric was a piece I found at a thrift shop a while ago, kind of brushed, flannelized knit, with a subtle paisley design. And it only cost $1.
The next issue of
Knitcircus
ships from the printer Monday. It usually takes 3-4 business days to get here, then we'll get them posted to the subscribers A.S.A.P.
That's the news as we wait until spring and the mental and emotional space that warmer weather will bring.