A few weeks ago, Jaala and I took our kids to Rainbow Fleece Farm's Spring Shearing Day. I took Owen's little camera along, rather than my big one, and didn't get my pictures off of it until just now. So, somewhat belatedly, here are some highlights of that trip.
A very strange looking set of horns on this dude!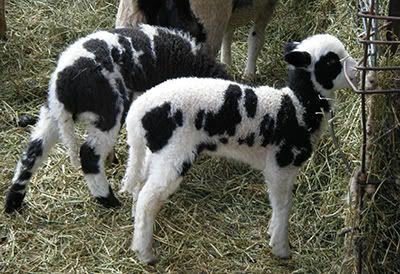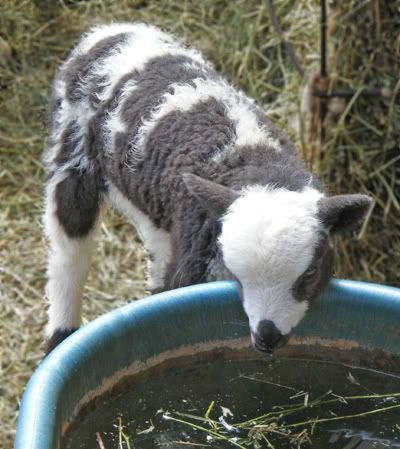 Some adorable spotted lambs.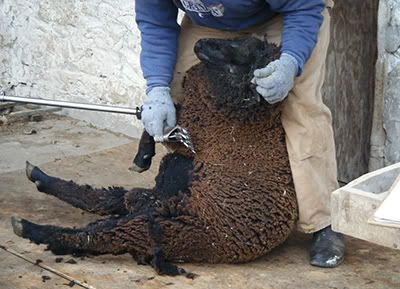 A black sheep getting her haircut.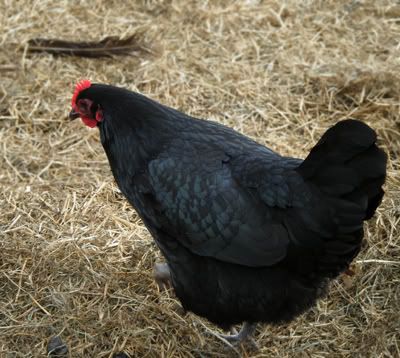 A Black hen!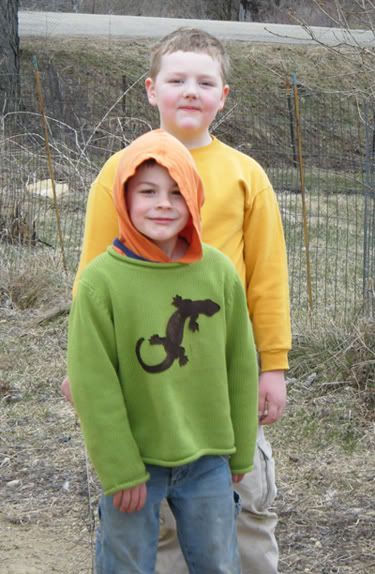 My little guy with each of Jaala's kids.
I may have bought a little yarn there. The kids enjoyed lamb brats and playing with a visiting puppy. I bought some meat to take home: about a pound of brats and a half-leg of lamb. The lamb brats were ok, but the leg of lamb was amazing. So much better than the ones I get at the supermarket that have been vacuum sealed in some solution and schlepped from New Zealand. Fortunately, Rainbow Fleece Farm sells their meat pretty regularly at one of the local farmers markets, so I don't have to drive all the way out there next time we need a fix.