Just to give you an idea of how the Brown Sheep is shaping up with more prep and a little familiarity...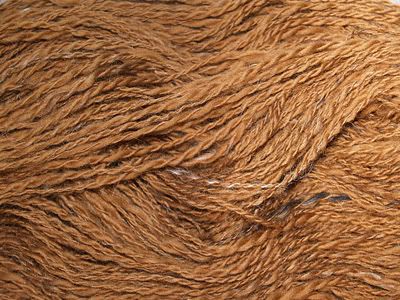 (This one gets big if you click it.)
And again: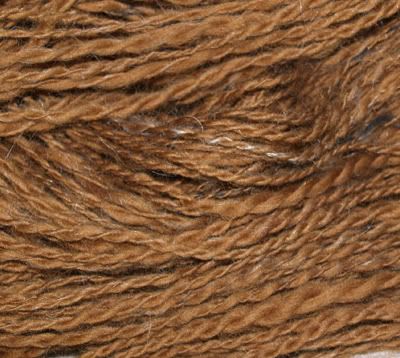 I split large sections of brown off of the brown mix, maybe taking a bit of black or white, but not much. I loosened the fibers up and pre-drafted vigorously. And you can see, compared to the calico mix, that this is a far more even and satisfactory yarn. Still some thick and thin, but not as bad and subtler transitions between thicknesses.