In between lots of long spinning sessions, I've made a bit of progress on the Fair Isle cardigan.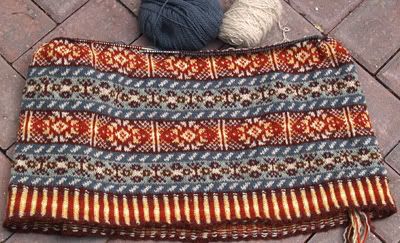 This one clicks for a slightly bigger view.
And here's a detail shot: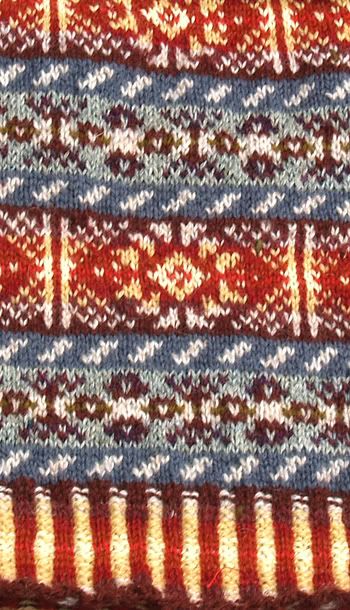 At this point, the knitting is about 12 inches long. After the next round of the greys and greens, I'll begin armhole shaping. I'm planning to make sleeve caps with steeks, either set-in or modified drop, or kind of a hybrid of the two. So far, I've always worked Fair Isle sleeves by picking up around the armhole and knitting down to the wrist. And they've always been drop shoulders. So this will be a bit of a departure for me.