This booklet just cracks me up. There are a couple nice berets that would still be wearable, but I found these offerings so much more ... je ne sais quoi.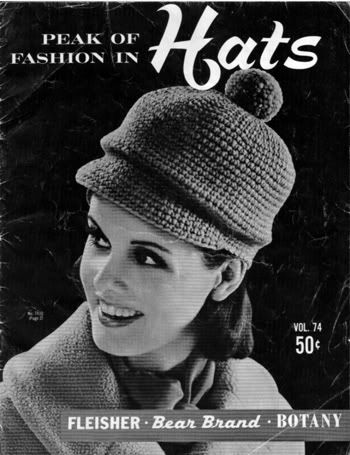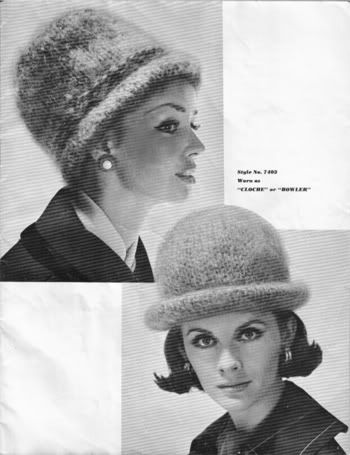 I wonder if the model has a bowling ball hidden under that bowler?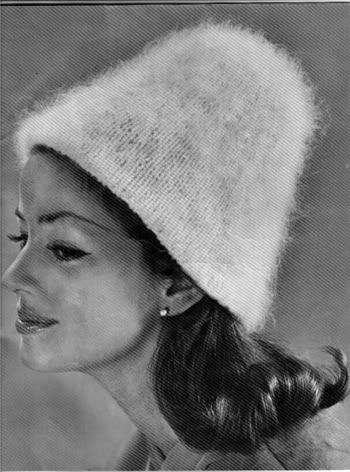 Peak of fashion. I think it's supposed to be a pun. Who remembers the Coneheads on SNL? or maybe these women are getting ready for a date with
Zippy?