The freakishly warm winter continues here, as in much of the country. Yesterday we went to the playground at the nearby elementary school to give the kids a bit of a run. Hard to believe it's January. I was in a light jacket over a sweater and turtleneck, and Owen just had a polarfleece hoodie over a tshirt.
My camera battery was nearly ready for a charge, but I got a few pics of Owen and went up in the prairie behind the school for a bit. It was quite overcast at that point.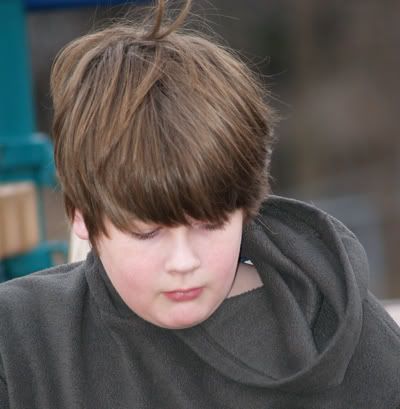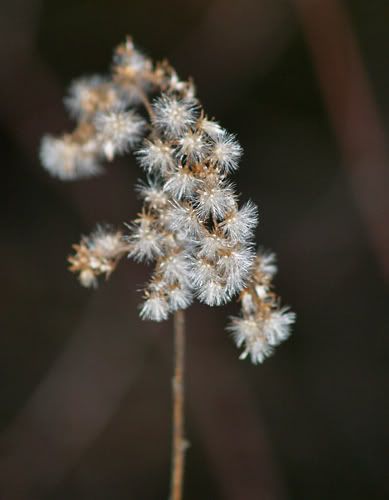 Right now, I think the whole family is just counting down until school starts on Monday, although the kids would never admit it. At least the older kid wouldn't. My kids really need the kind of structure that school provides, even though they seem to bristle against it. I'm looking forward to stringing together more than two thoughts in a sequence.
post script: I will make a pattern for the Fair Isle tam I'm wearing in the last post. You're on your own for yarn choices, though. It's been about 15 years since I made that hat!