We arrived home yesterday afternoon to our crazy chaotic house. There was lots of mail and a pile of newspapers. I got two surprise gifts in the mail!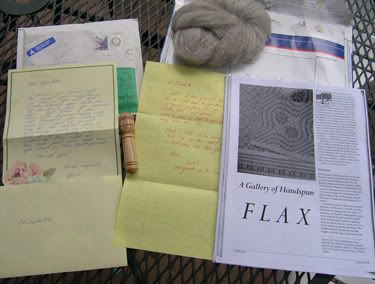 On the left is a nice note from Guro in Norway. She sent me a wooden needlecase for tapestry needles. This is perfect timing, because I recently noticed that the Little Emperor had tried to open my Chibi case by flipping off the lid, as opposed to unscrewing and cracked the plastic that attaches the screwthreads to the body of the case.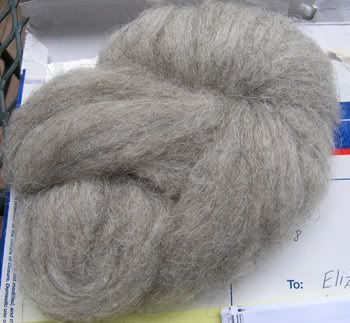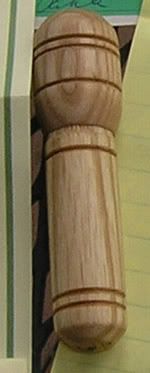 On the right is a nice note from Sarah in New Mexico, who sent a half-inch thick stack of articles about getting flax from the plant to a spinnable fiber and a sample of churro roving from some sheep that live near her!
Stash Acquisitions
What's a little vacation without yarn shopping? At the Goodwill in Waupaca I found two skeins of Red Heart Wool, with free patterns under the yarn bands! Yes, once upon a time, Red Heart made wool yarn.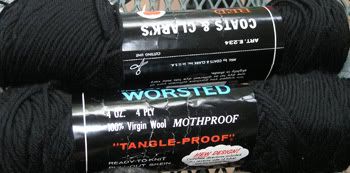 On our little excursion to Stevens Point and Herrschners, I bought 3 balls of Noro at the regular price,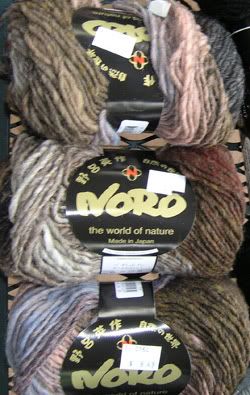 11 balls of Dale Falk for $3.49 each,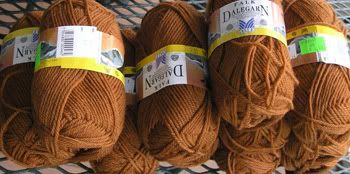 and 17 balls of Lana Grossa Novella, a 50% cotton, 50% wool blend at 99 cents each!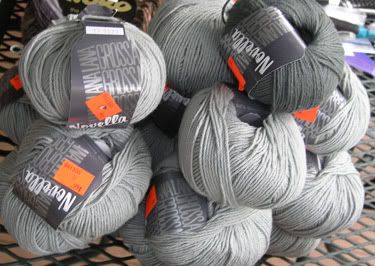 I didn't see it, but there must be an alpaca farm up near Waupaca. Then you could sell genuine Waupaca Alpaca yarn and fleece. It would be a great name for a minor league baseball team: the Waupaca Alpacas!
Almost caught up on the mountain of laundry. It's hot and steamy here today. The kids are happy to be back with their electronic amusements, but still want all the attention, all the time.