What I went for: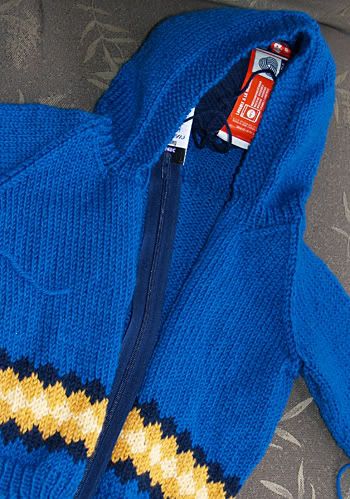 What I bought: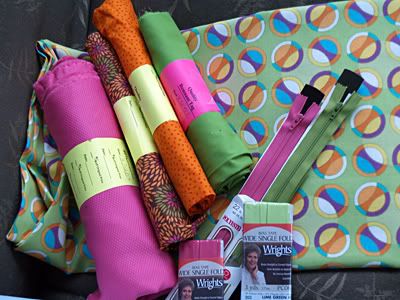 I went in for one navy separating zipper. And I came out with all that other stuff. Plus, 1 yard of super-heavy-duty double-sided-fusible interfacing. Anyone want to make a guess or two what I'm planning to sew?
For the record, the selection of separating zippers at my local Hancock Fabrics was very good. Much better than the selection I found at the local JoAnn's Superstore when I went looking for one for the Morgan Cardigan. Next time I'll remember to try Hancock first.
On the way into the fabric store I saw a bumper sticker:
I know Hell exists, I work in retail.
Having done my time in retail, I had a chuckle.
At the checkout counter, I tell the man ringing up my stuff that I only came in for the zipper. He was pleased and made a comment about all the good stuff I found for my stash. If he only knew about me and my stash, maybe he wouldn't see that as a good thing.