Our favorite next-door neighbors have just had a little boy, so of course, I have to make a sweater for him. The challenge is to make the superwash wools I already own work together. I like this kind of challenge.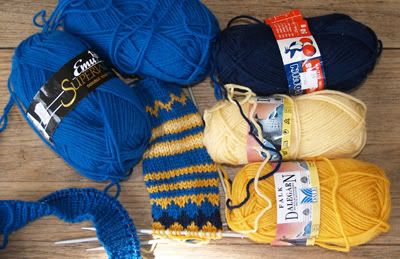 I have several balls of the Emu superwash, probably enough to make a plain blue sweater. But that would boring. I've got two different yellows of Dale Falk and the navy blue of some other superwash DK to use for Fair Isle or stripe accents. The brighter, darker yellow is a bit too vivid against the medium blue for my taste. It reminds me of school colors. The pale yellow is really too washed out to pair with the medium blue. So, I decided the solution was to use them both, and the navy.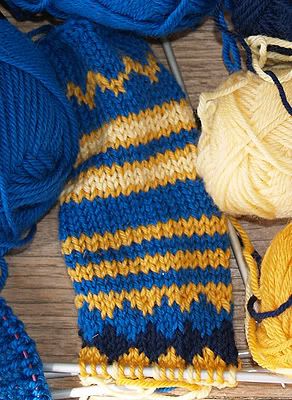 I guess I'm going with the tried and true little fair isle diamonds. They're easy, really jazz up a baby sweater, and tend to make any colors look right together. Within reason.
In other news, we're having Spring. Again. Maybe it'll stick around this time? One can always hope.