On March 30, I drove with my boys to O'Hare to catch our flight to San Diego. Mr SABLE had been away in New Jersey for the whole week leading up to this, and his work was taking him on to California, so our plan was to meet up with him out there for fun in the sun.
One thing we did a lot of on our vacation was waiting in airports...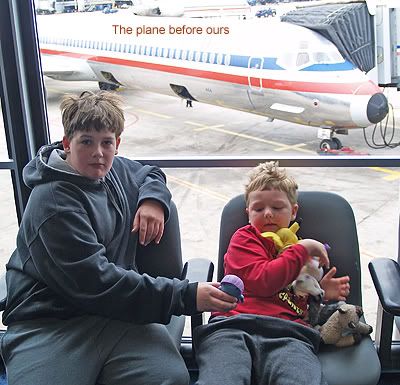 I was a little ambivalent about hauling my big camera along and decided to at the last minute. Mr. SABLE's camera is not as big, but takes perfectly fine pictures for most blogging and family needs. As it turns out, the only time I used my camera the whole time was on a couple quick shots of the boys waiting at O'Hare.
One thing we did a lot of on our trip: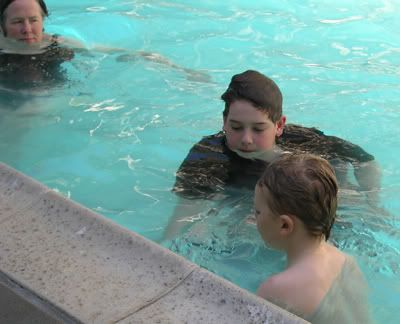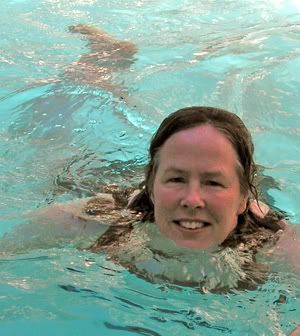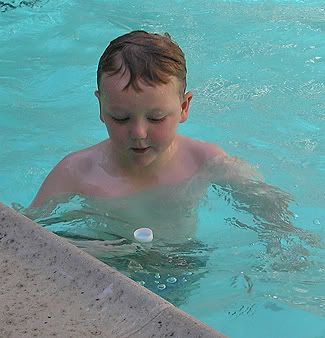 The hotel pool was in a courtyard, which meant the building cast nice shadows on the pool for large parts of the day. I was able to lurk in the shade and avoid both burns and sunscreen.
On Saturday 3/31 we tried to go to the San Diego Zoo's Wild Animal Park. We got in our rental car and drove out there. The Little Emperor was exhausted from the long day and late night the day before. We paid the $8 for parking and then realized that the poor little guy wasn't going to be walking anywhere. I reasoned that I'd rather be out the $8 than the $80 or so we'd have to pay to get us all in the gate if LE was too tired to function. All agreed. We looped around a bit and came down along the coast.
Owen finally got to see an ocean.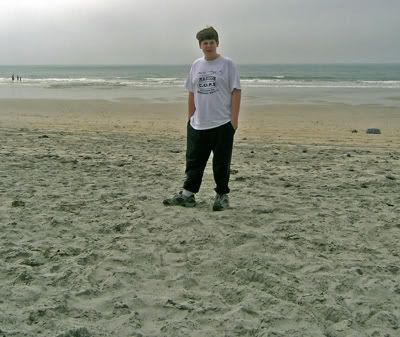 LE continued to sleep in the car. He woke up enough to refuse to get out of the car.
On Sunday 4/1, we went to Legoland in Carlsbad. This is a very expensive park, but I have to say, really well-run and family-friendly. We arrived shortly after opening at 10 a.m. By 2 p.m., Owen was getting a headache and the Little Emperor just wanted to go back to the hotel and swim. So we did. We only managed to go on a couple rides, but Owen and Scott did a Mindstorms exercise that lasted 45 minutes. The Little Emperor enjoyed the opportunities to build with very large bricks. Mostly, they both seemd to enjoy shopping in the gift shop. (I'm thinking we could have just gone to the Lego Store in Chicago and called it good.)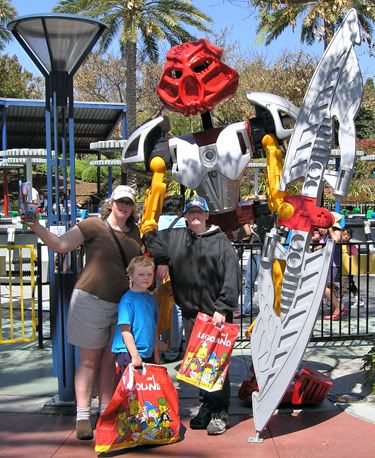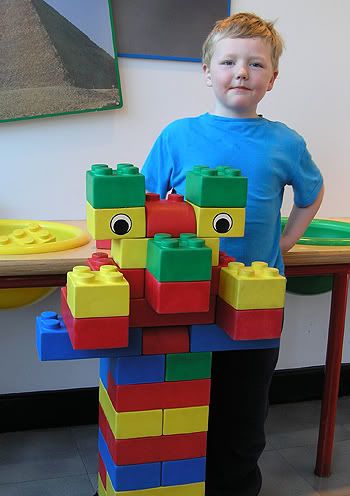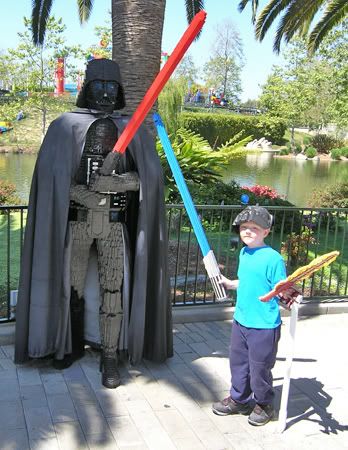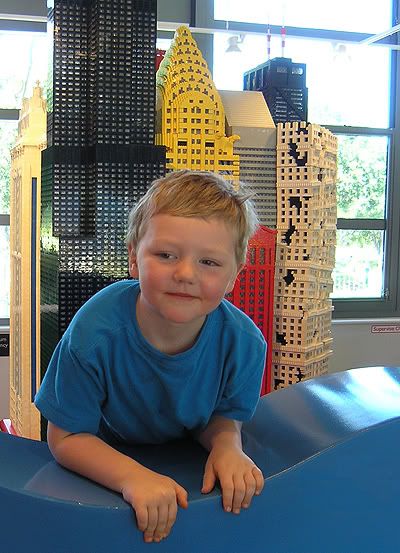 My vacation knitting was a pair of socks on two circulars I started a while back, just to give it a fair test before I rejected it. I have to say, I've given the method a very fair trial run and I'm a one-at-a-time-on-double-points sock knitter. They don't soar on two circulars; they creep. Slowly. Like snails on downers. I did a few rounds to be virtuous, but mostly I did Sudokus.
I didn't really see any of San Diego proper, but I went grocery shopping at Von's on Mira Mesa Blvd. I enjoyed loafing in the pool with my kids. And I really enjoyed getting home again.