Is it not mid-April??? This is what's going on in Wisconsin and much of the upper Midwest today: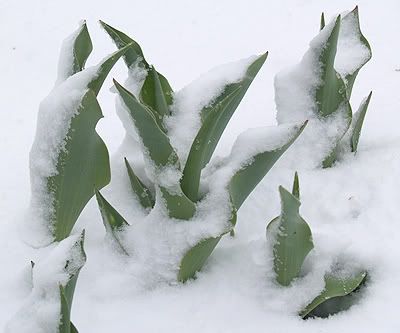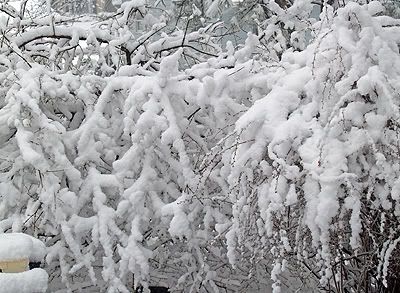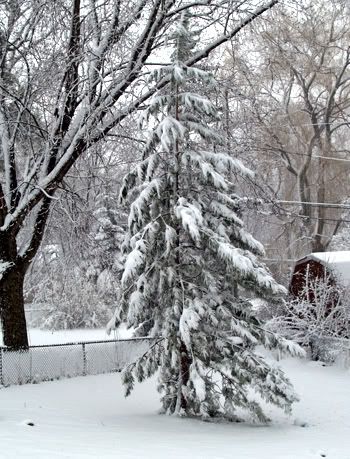 We are expected to get about 7 inches of very heavy wet snow before it all ends. Trees and shrubs are bending and breaking. We've already had a week of below freezing weather, which been hard enough on the plants. I guess this is the snow we didn't get in December.
Not a lot to show you in knitting content.
Here's the Mead Scarf stretched along the back of the porch glider. I think I'm more than half way done. It's hard to judge the amount of yarn still on the cone. Last night I saw a little error about 4 rows back in the pattern. I decided to live with it. If anyone's looking that closely, they shouldn't be.
I've been quite wiped out from our trip and vacation time with my kids and haven't done much knitting. Or much of anything else. Yesterday I napped most of the time the kids were at school. I've had mild vertigo since we got back, which happens to me sometimes in the spring. I think it's related to a seasonal allergy issue. Whatever causes it, it really slows me down.