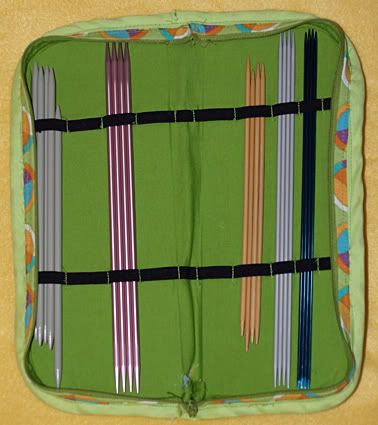 I'm not going to show you any super close-ups, because there's a lot of sloppy workmanship in it. But it suits my needs.
Kathy, the interfacing was Pelon brand. I don't remember exactly how it was described on the bolt (something like
Rigid, double-sided
), but this stuff stands up on its own very well. It is possible to sew through it, I think, but I tried to avoid that. I started off thinking about making a much more complex case, with little pockets and compartments. Then I realized I had to start simpler and see how the construction process went. Maybe next time I'll think of a few improvements to include.