Some of my favorite things, like...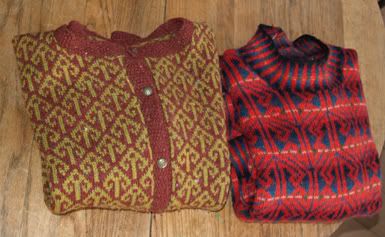 Sweaters. Here are two that I love that happened to be hanging around on the couch when I needed some to pose for a pic.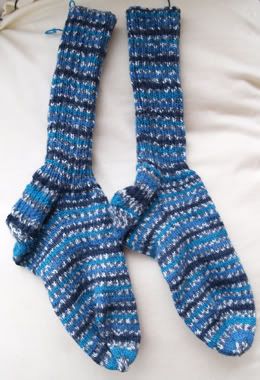 Socks. I finished these a few days ago. Haven't yet darned in ends or blocked, but they're off the needles! Yay! I won't embarrass myself by telling you just how long they were on needles.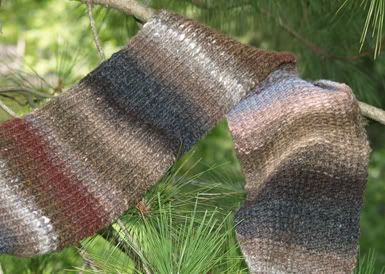 Scarf. This scarf will be appearing soon as a freebie in
The Garter Belt
newsletter. Sign up on the home page, and get all news, every time!
Finally, S is for Sewing.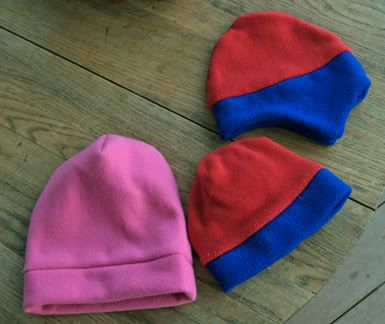 I've been trying to use some of the excess polar fleece I have hanging around and decided to make hats for the social worker at my son's school to give out to kids who need them. And there definitely are kids in need of hats. Owen made the hat with earflaps last night, and I made the other two today. Knitting for the Dulaan Project is a satisfying thing, but sewing a hat in half an hour and knowing it will reach a kid in need within a day or two has some immediacy to it that I really like. If you live in a cold climate, and you sew, try making a hat or two to drop off at a public elementary school this week. You'll feel warmer, too!