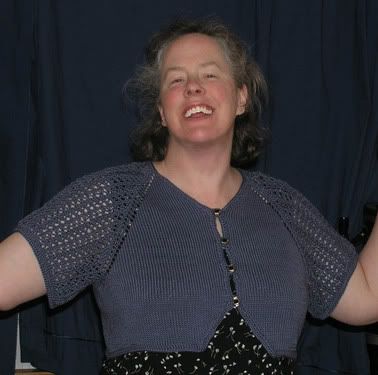 More photoshop sins committed here, too. But I will clarify that no photoshopping was done to the garment. It's all to my face.
The yarn, Di Ve Cotone Egitto
came from WEBS in a garage sale grab bag. I used color #816, and it took me about 5 1/2 balls. This yarn is very splitty when you're working with it, but makes a lovely knitted fabric. It crochets very nicely, too.