A couple of years ago, maybe even several years ago, my friend Jim asked me to knit him a sweater. I've mentioned this before. He ordered a couple cones of Bartlett Yarns Fisherman Sport wt. and I launched in with the expectation of finishing in a week or so.
A week?
you say. Well, yes, because I intended to whip this thing out on my knitting machine and that seaming would be the hardest, slowest part.
Take a good look: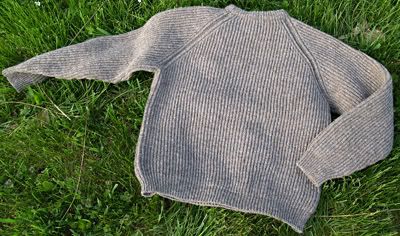 It looks pretty basic, right. Downright boring, right?
It's a double-sided fisherman's rib, a.k.a. a brioche stitch. Knitting this sucker by hand would have been slow and tedious. In theory, knitting it on the machine should have been a pretty speedy proposition: about 12 hours of actual labor. Ah, but the machine and I had to learn to get along.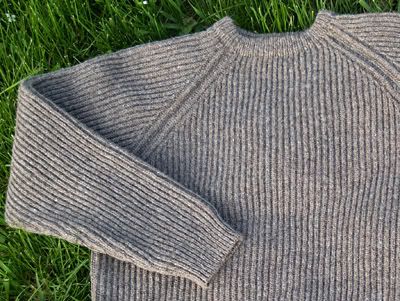 Eventually, we did.
I just this evening did the last bit of finishing: darned in the last few ends and stitched up the last few seams.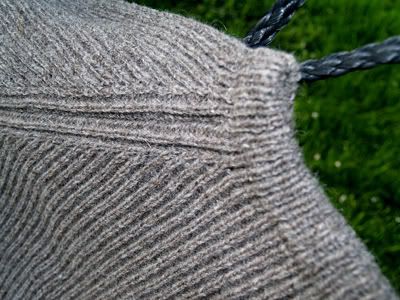 I'm pretty pleased with how it turned out. I hope Jim will be, too. I hope it'll fit him. He's out of town this week, so I won't find out until the weekend. I'll try to get a pic of it on him.