I just looked at the few pictures I took while we were in Illinois with my folks over the weekend. Sometimes when I look at a picture of my mom I'm struck by how much of an an unknown she is to me in some ways, and yet, how familiar in others. In the picture, I see the old lady she's becoming and it seems way too soon. And I see the mom I've always known and also, the person I feel that, as a daughter, I can never entirely know.
We were all at a big playground a few blocks from my grandmother's house. Owen took 20 pictures of sparrows.
The Little Emperor spent about 20 minutes spinning on this gadget.
After all that spinning, look how happy he was: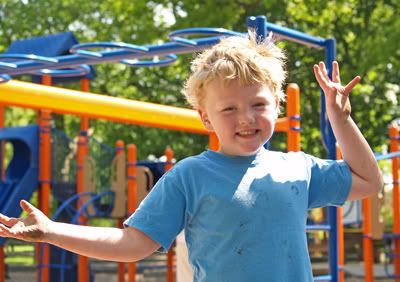 In Other News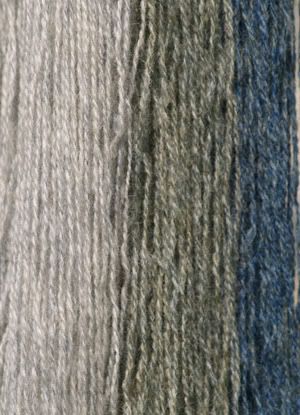 Today the UPS man brought me a box with over 4 pounds of fingering weight yarn. On cones. I had seen
this yarn
at the WEBS site last week. Last week when I was playing around with all that fingering weight yarn I own and trying to make it work in a project. And then I realized that I really need some lighter values, because without enough value contrast, you get mud. So, I was browsing my favorite cheap yarn sources because paying $5 per 25 gm ball of Jamieson's is really a last resort option for me. I ordered a pound each of the four palest choices in that listing. (Pale yellow not in picture.) The yarn is still in the spinning grease and has a rough feeling on the cones, so I skeined off a bit to wash and see how that changed things. I think it'll soften up enough to be a good purchase.