I just got a long-awaited order from
Paradise Fibers
.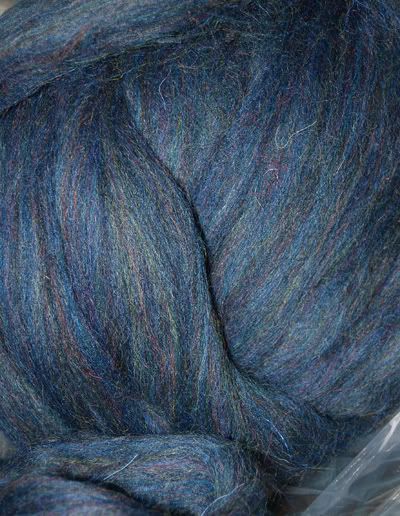 Ashland Bay English Wool Top, Bayberry
, 1 pound.
A closer look: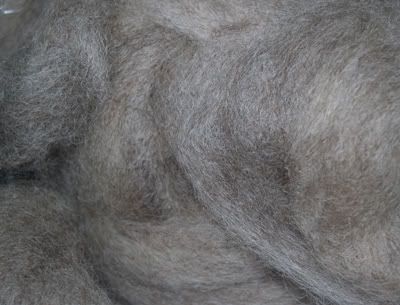 Paradise Grey Romney Sliver
, 1 pound.
I don't really know about how to pick fiber, but I'm pleased with these two choices. I started right in on the Ashland Bay English Top. I'm hoping to make a fairly consistent sport to DK weight yarn. I'm getting to the stage where I can be fairly consistent, but all my two-ply yarn comes out fingering weight. Learning to control the thickness is a bit of a challenge for me. The Romney feels very nice when I snuggle up to the ball of fiber, so that bodes well for the yarn! The Ashland Bay feels a little less soft, but the colors are so wonderful that I'll excuse that.
My order took a long time because I also ordered two cones of Naturespun Sport and one was unavailable. But they very nicely gave me a coupon for 10% off my next order and they still gave me free shipping, even though I didn't make the $75 threshold.