(Caution: photo-heavy post)
I'm a little dismayed to see it's been a week since I posted. I guess I've been busy. I'm trying to gradually restore a bit of order to my chaotic house now that both kids are in school. I find I really avoid this, but when I buckle down and do just a little, it makes me feel better. With a houseful of slobs, though, I feel like it's one step forward, three steps back.
We got through Halloween with the usual crises and fits followed by over-consumption of candy. I'm glad that's over for another year.
I meant to post the close up picture of the stitch markers my CASP sent and kept forgetting. Anyway, here they are: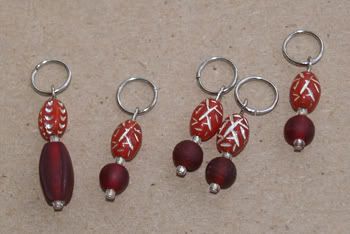 Lovely!
Yesterday I went to
Franklin's
Dulaan Knit In in Evanston. My friend Carol came with me, so I had good company for the drive. She crocheted two cute hats out of bulky yarn and I made a good start on a top-down raglan. Here are a bunch of pics: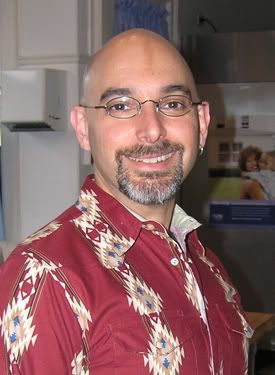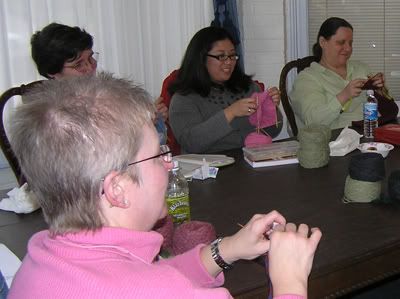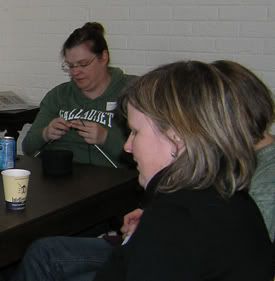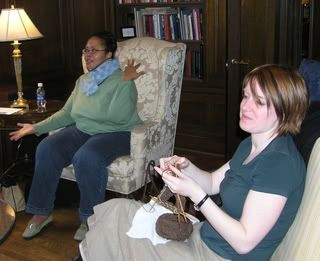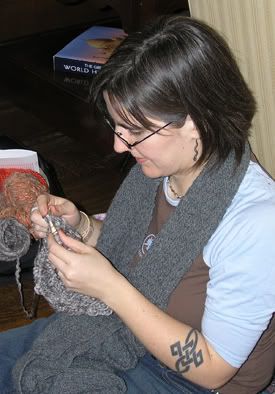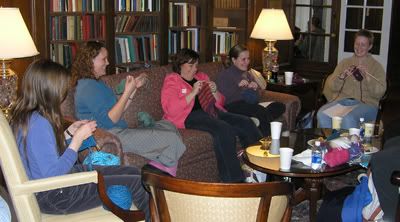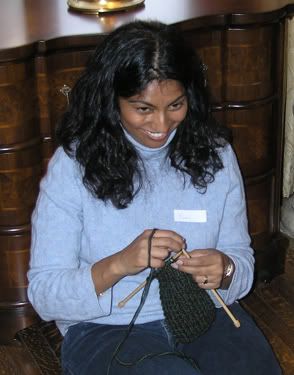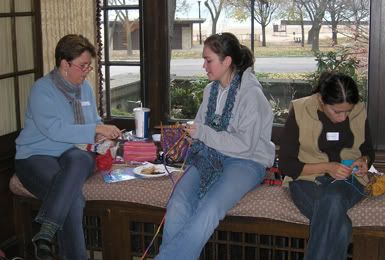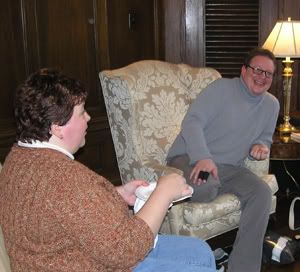 My personal highlight of the day was when BonneMarie Burns told me she was a fan of my work! Who'd have thought?
A couple hours into it, Carol and I took a walk on the lake shore across the street from the knit in.
Here's a distant view of the Chicago skyline
And an artsy-fartsy pic of the beach
(This one gets bigger if you click on it.)
Today I spent the better part of the day excavating my bedroom. It's now cleaner and more organized than it has been in several years. I hope to purge enough useless clothing to make room for the clothes we actually wear to all get put away. Friday I took several years of back issues of
The New Yorker
and
The Atlantic
to the recycling bin. The cat had been using them as nesting material under my dresser. She would get in there about 2 a.m. and start rustling. Every time we thought she was ready to settle down, a new surge of rustling would start. But no more. I'm hoping that really cleaning my room will help with my allergies, which have been getting more and more obnoxious over the past 6 months or so.
I did spend some time on pattern writing, too, though I have a bunch more of that to do. This week. Really.