What I've been knitting: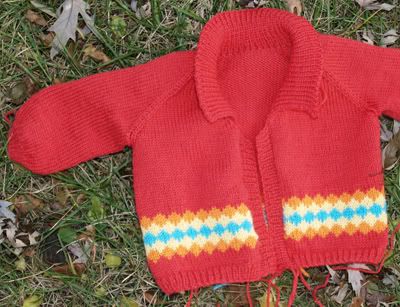 This is a sweater for the new backyard neighbor. I hope her parents are too busy to keep up with my blog, at least until after I finish it and give it to them!
My first attempted project for her didn't seem right, so went back to the tried and true Dale Baby Ull and little diamonds. I need to darn in ends and pick buttons.
I've also resurrected Scott's Tweedy Sweater from last year, and I've been working on socks. Scott's Tweedy Sweater should get back in the active line-up for a while. It's been dormant for about a year with no good reason. It's perfect knitting for doing with other stuff, like listening to the radio or music. Maybe that's why it got sidelined for so long: not interesting enough for the knitter, though it should be a favorite with Scott when it's done.
And now, for
Bezzie
, dead flowers on the butterfly bush: