Last year I found this delightful book at St. Vincent's. I can't imagine why anyone donated such a classic. It was published by Octopus Books in London in 1973.
Let's have a closer look at the model's expression: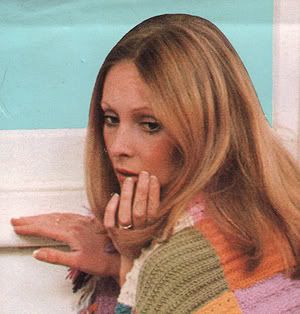 I can't decide if she's suffering from severe depression or maybe went off her anti-anxiety meds, or maybe, she's hallucinating about giant day-glow petrochemical afghans devouring her in her sleep. Mostly, I think she caught a glimpse of the rest of the outfits for the shoot. See: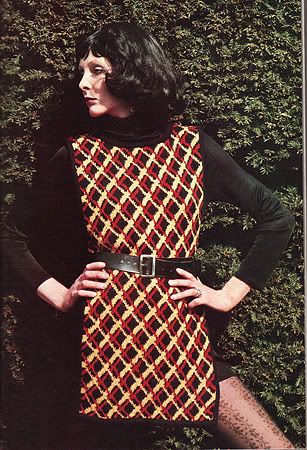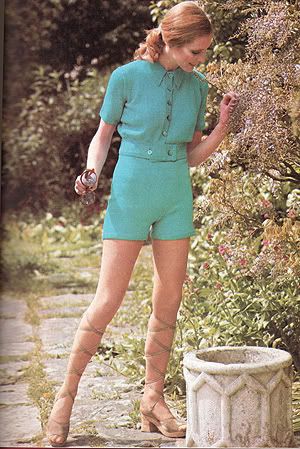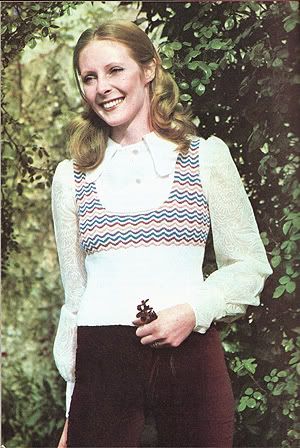 Even David Soul (spelling?) of Starsky & Hutch fame isn't safe: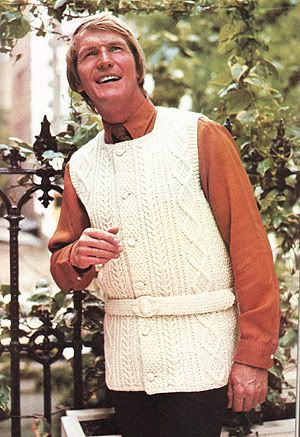 OR maybe that's just his evil twin.
In all fairness, this book did have a few blandly innocuous patterns. But it wouldn't be much fun to show you those!