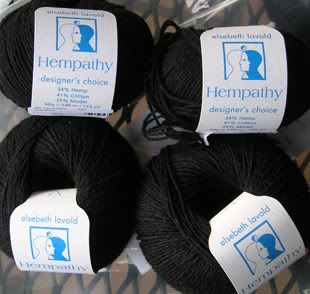 Does it count as stash enhancement if I have immediate plans for it? The Hempathy is going to become a summer shell, I think. I bought 10 of them, but thought you only need to see 4. I know it won't be the right gauge for the three-way project that the two Wendies and I have in mind, but it seemed so irresistable in the yarn store.
The Dale Baby Ull is for a sweater for a friend's grandbaby. I'll probably do the Beatrix pattern in the boy version: navy with orange, yellow, and purple diamonds.
Next we have The Little Emperor sitting on a pile of bags of gravel, next to a pallet of bricks. My guys have all been assigned to channel the male-digging urge to building a brick walk around from the front yard, past the screen porch, to the back patio. Then we can work on beautifying the beds on either side of the walk, which have been a random assemblage of haphazardly planted perennials, volunteers, and a lot of weeds.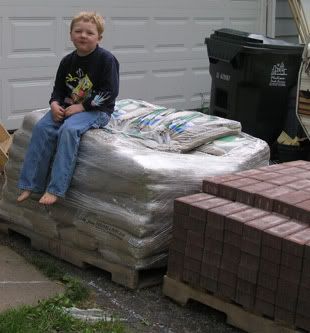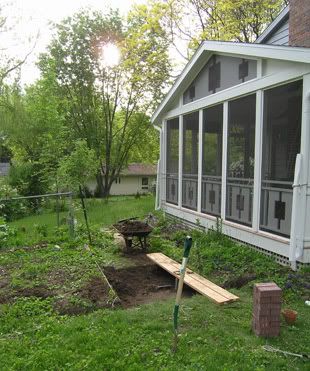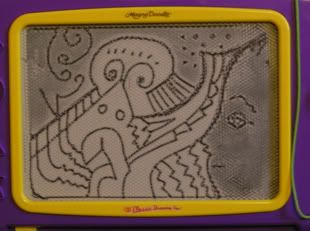 Finally, a little Magna Doodle art, by yours truly. My husband took the picture before the kids saw it and destroyed it.