You might get the idea that I love gardening, but in fact I don't. I like the results, so I'm willing to do the work, but I don't actually enjoy the process very much. I don't like meeting up with new friends of the invertebrate variety, creatures with either too many legs or not enough. Even vertebrates aren't always my idea of buddies, though they come a lot closer.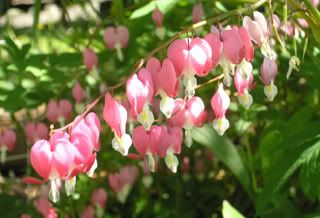 The most often asked question I get on my blog is, "What camera do you use?" I have an Olympus Camedia C-5060 WideZoom, 5.1 megapixels.
Our yard is quite large by city-lot standards. We live at the end of a circle and our back property line is 3 backyards wide. I suspect that we will eventually have a lovely garden, but it isn't there yet.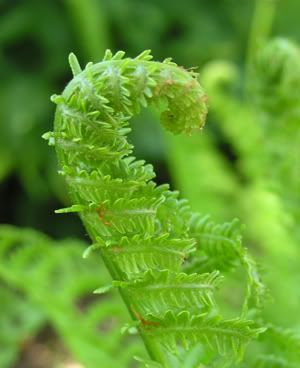 When we bought the house, the yard had been seriously neglected for about 20 years. It's been a slow and not very purposeful trek toward reclaiming and beautifying. We've come a long way, but there's a long way to go.
Obligatory knitting content: I hope to have the purple cardigan off the needles soon so I can get the pattern ready by early June. Unfortunately, my kids are rushing headlong into summer break, which might spell the end of my sanity until September. We'll see.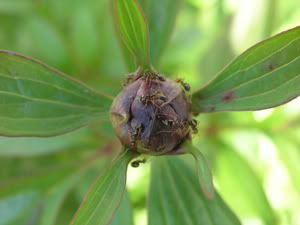 My Garter Belt pals and I hope to have our fitted shells for every body available for early July. Still lots of time to get some wear before the end of summer.