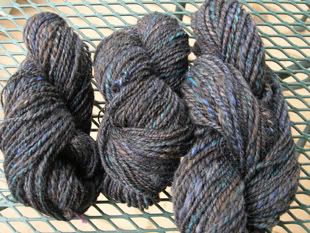 And a closer view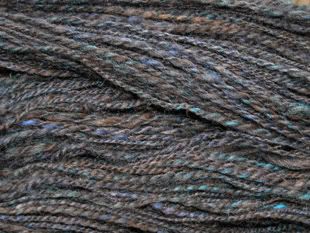 In the top photo, the skein on the right is the first one you saw last week. Here's two more, getting thinner and more consistent. I had a few mishaps plying but it's all part of the learning process.
And, today I learned a trick about getting successful results taking pictures of dark yarns. I found the +/- light control on my camera. Eureka! No more overexposed dark yarn. YAY.
The Little Emperor is beckoning.