Yarn Pr0n!!!
These are all poor abandoned yarns that I found at my local thrift shops, and saved from a life of neglect and sorrow.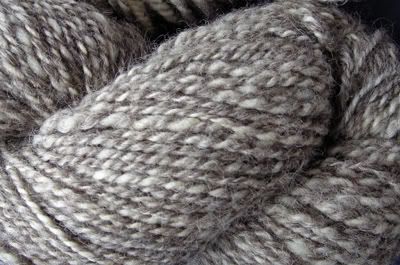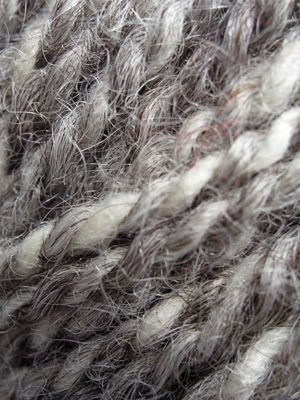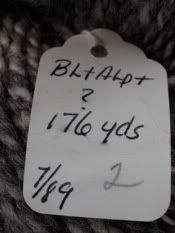 This is the tag on this hank. I think it's someone's handspun and one of the fibers is Alpaca.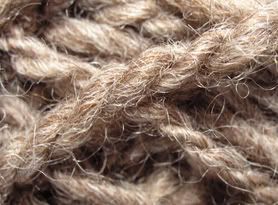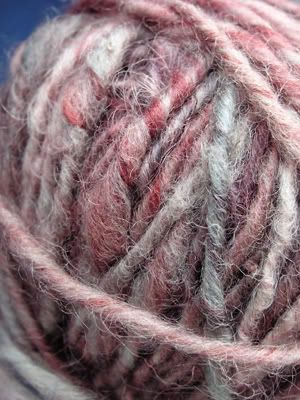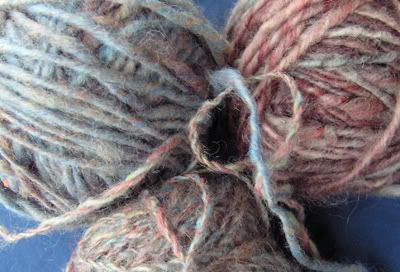 Here's a little yarn menage a trois: truly yarnographic!