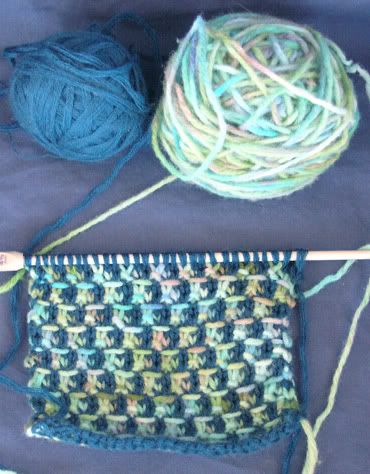 Here's a sample of the newly dyed yarn, in a slip stitch with another recycled yarn. The teal is from a merino sweater that I got at the Goodwill. The yarn is more like 8 or so very thin wool threads used together, but not plied. It makes it a bit prone to splitting, but I think the effect is worth the effort.
Have a closer look:
I'm still not sure what this will be, but I'm thinking a cardigan a la Coco Chanel. I checked out Jean Frost's Jackets book from the library (again) yesterday. I love her work. Of course, it's not like I have anything to dress up for in my life, but maybe that will change?
BTW, the color balance is more accurate in the top picture.