My very kind friend
Wendy B
and I were chatting the other night and I mentioned that I want to make my Dad some socks for his birthday, which is in late March. He's had some hard stuff happening in the last week, and he's not a very emotionally open kind of person. Wendy said she had the perfect yarn and put it in a box to send for me to use. She packed a few other goodies in there, too. A handy little case for small items and some lollipops for the kids.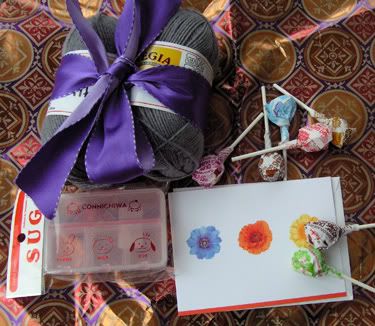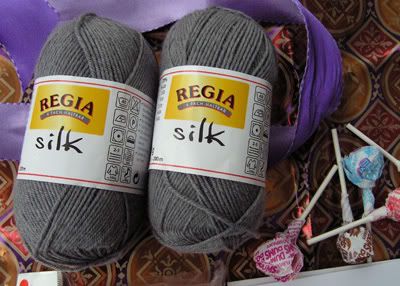 This yarn will be perfect for my Dad's socks. I'm so touched that she did that! Thanks Wendy.
Now, hum along:
Here's the mail, it never fails,
it makes me want to wag my tail....
When it comes I want to wail
Maiil!
For those of you who want to know more about Steve and his life since Blues Clues, see
Steve's Web Site
. Listen to his music. Watch the video. It's actually interesting stuff.