Mr. SABLE has gotten into making creatures out of beads. He made two hummingbirds and a couple of fish in the last several weeks. This is the first hummingbird.
(My guys all like it when I blog about their accomplishments. Every time they make or do something new,they ask me if I'm going to put it on the blog. I think their feelings get hurt if I don't get to it fast enough.)
As for me, well, here's what I was just puttering away on, out on the porch, in the sunshine: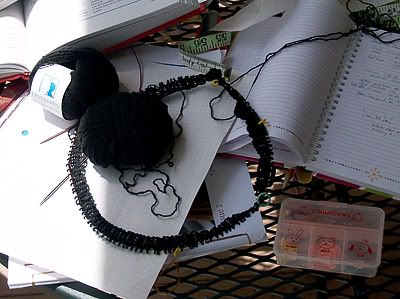 I'll tell you that it's made out of Hempathy. And that there will be a pattern from it later this summer.
And that I attended a meeting this morning of talented women who are working on making a go of a new print knitting 'zine. More will be revealed!