I've never been too impressed with Mothers Day. I'm enough of a cynic that I mostly think it's a big marketing gimmick designed to extract money from the pockets of those who feel guilty about their relationships with their mothers.
The Sandy's Palette BFL
Friday night I finished plying the BFL from Sandy's Palette.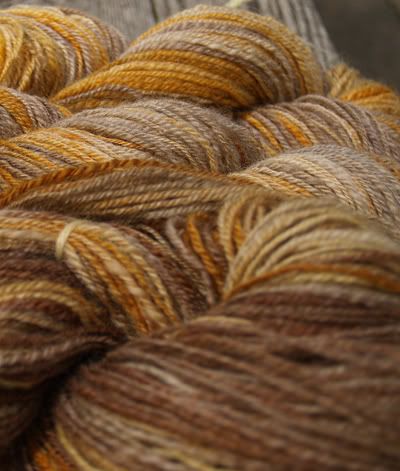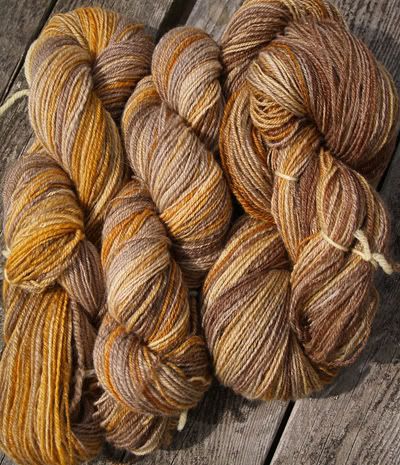 I ended up with about 765 yards and 240 grams of yarn. I don't have a clue what it'll become. Right now, it's just pretty yarn.
In Other News
Yesterday Mr. SABLE and I were able to do a little long-deferred work in our yard. I tackled the job of removing all the compost from the patio. We didn't plan to make compost on our patio, but that's what you get if you don't remove leaves and stuff for a couple of years! Along the left side of the patio, as seen in the picture, there's an area that's a bit brighter. That's the part that was covered. Including the timber that runs along the edge there. It took about 5 wheelbarrow loads to cart it all down to the compost pile (the real one). Every time I look out the kitchen window and catch a glimpse of it, I pat myself on the back one more time. It just looks so much better now!