I thought about taking another progress shot of the Andrew Morrison
Memorial
Honorary Cardigan, now that the second sleeve is approaching the right length to add to the rest of the sweater, but it's cold. And snowy. And grey.
And The Little Emperor stayed home from school today. Maybe I'm a soft touch. I don't know. At about 3 a.m. he called out that he didn't feel well. I went in, told him to go back sleep. Just as I was dozing off again, he called out again. This time, he said he thought he might throw up. I had him get up and stand near the toilet while I went down to get a bowl to keep in bed with him. Then, while I put him back in bed, I asked if he had been drinking the pool water while we were at the Y yesterday. This is one of those disgusting things he does that I can't seem to get through to him is a bad idea. He said he had. I said, "Well, no wonder your tummy's upset." I explained (again) that there's chemicals in the water, not to mention all the pee from half the other pool-users.
No sooner had I drifted off again, then Owen burst in to the room, telling us that he had bad dream, which he commenced to describe at length. This was around 4 a.m.
As it turned out, the LE did not throw up, but still said he didn't feel well when I got him up for school, so he stayed home. All this is a long way of saying that I didn't get any great chances to set up and take pictures.
But, I did get an opportunity to go on a little scanning binge. Which brings us to the title: Posting Made Easy!
Look: these models have Loopus!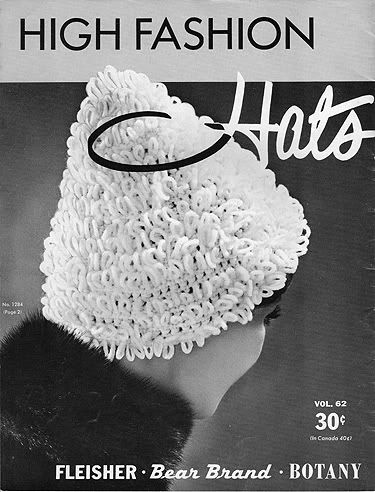 This cover photo just cracked me up. It's a shame someone has attempted to erase their faces.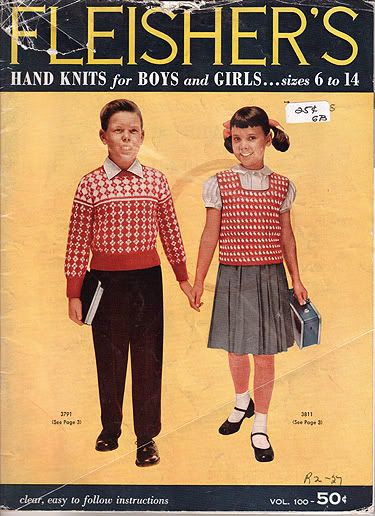 This booklet does contain one pattern I really like, though. The colorwork yoke on the boy on the left should definitely get used again in a modern, adult-sized rendition.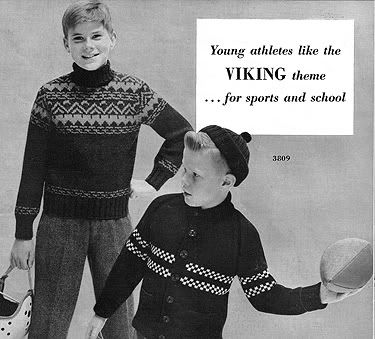 Tomorrow, LE is going to school. He's seemed like a mostly well child most of the day.
edited to correct reference to Andrew Morrison, whom we will suppose is alive and well.