On February 14, 1995, at 4:44 a.m. my funny valentine, Owen, was born.
Here I am, about 7 months pregnant...
Here's Owen in a cow-patterned bunting that Scott made for him.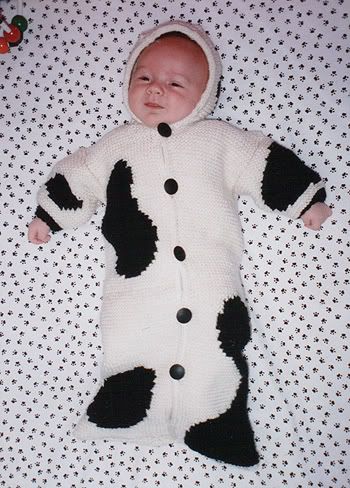 He was still knitting when we went to the hospital. The nurses thought it was wonderful to see the father-to-be knitting for the baby. I had to finish the project later, because S. couldn't take all that i-cord. We barely used this because Owen ran hot and grew fast.
I'm not sure how old he was in this picture. We had a very short window between sitting up by himself and pulling to standing and walking. I'm thinking he was about 4 months here.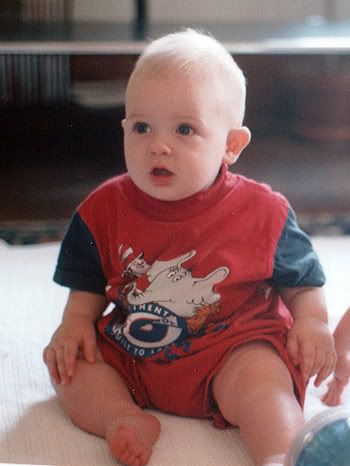 He was cruising at 5.5 months and walking independently at 8.5 months!
Here's our adorable, impish toddler Owen.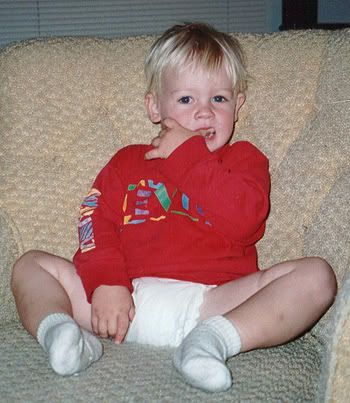 People talk about the terrible twos, but I found that phase kind of fun.
Happy Birthday Owen! You're turning into a remarkable young man!