It's been a long time since I had any knitting content. Without further ado, here's what's in my knitting bag:
The Bag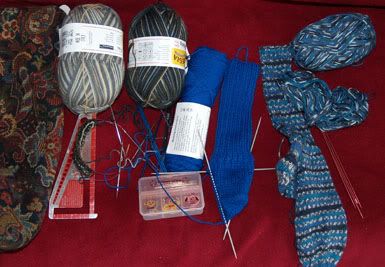 The Overview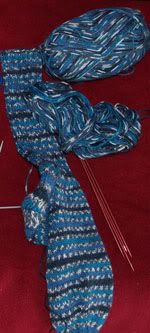 The Forgotten Vacation Knitting
I had this sock yarn packed and ready to take along. I went out the door without the knitting bag. Last night, I started a sock on two circulars from Knit Picks new collection. So far so good. I'm not sure I'll really make the switch from double-points, but figured I'd give this a try at least once.
The Emergency Project, bought at The Fiber Studio, Henniker NH
Socks have become my default easy knitting projects. Take them along, stop and start as needed: no thinking, no pattern needed. They're small, portable, and one can never own too many pairs of socks. Socks are great gifts. You don't have to be as careful to marry color, style, and size to the recipient as you do with sweaters.
Also, in the other post "N is for New Hampshire" I forgot to include the picture of this Yak down.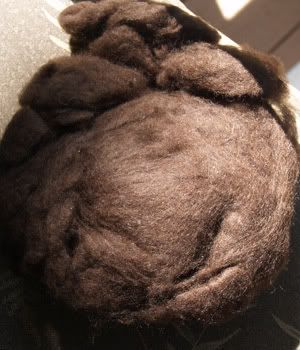 You cannot believe how this stuff feels. Wow!