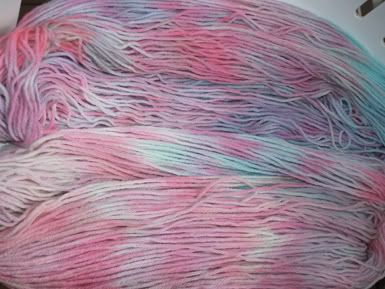 When we met in NH,
Shelagh
gave me some yarn to dye with the kids. On our first effort, we used red and blue Wiltons, made in a solution with water and poured over the yarn. The results remindedme of cotton candy. I know a lot of people would be happy with it, but it was a little too pastel for my taste. Today I went at it with all sorts of other stuff. I sprinkled grape and black cherry koolaid powder right on the yarn while it simmered in just enough water to cover it in my 12 quart pan. As it was simmering, I thought it needed a little something else, so I mixed some brown Wilton's paste in water and splashed that on here and there. When the water in pan looked clear, I turned off the stove and drained off the boiling water.
Some close ups of different sections of the yarn: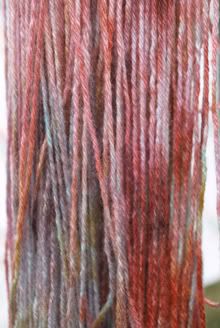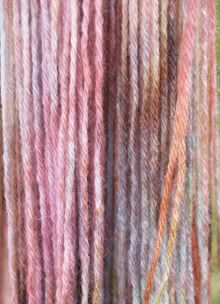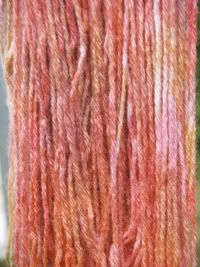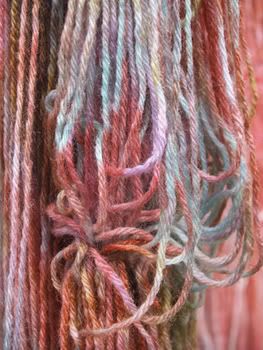 Don't worry folks, there will always be bugs here, too.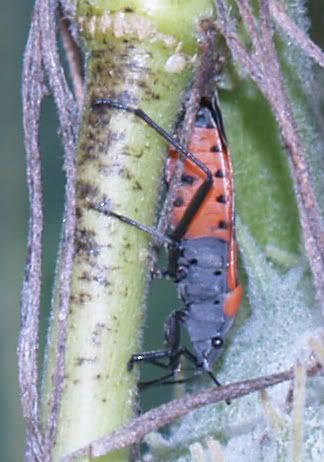 I've been trying to find a good milkweed bug for Shelagh, but having a hard time. Finally found this one hiding in the plant. Meanwhile, our older camera, which has the great built-in supermacro, is misbehaving terribly. I don't have a super macro for the new camera yet. So, my bug close-ups are limited for now.