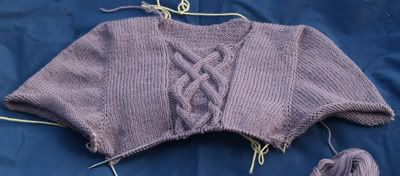 This is the strange looking knitting, about 48 hours later. I'm very excited about this project and find it hard to stop to take care of things like meals and getting kids from school.
I misplaced my copy of
Knitting From the Top
, so I'm working out the top-down set-in style cap sleeves as well as I can from logic and memory. Seems to be working so far.