It has occurred to me that blog posts about food are very popular. My bread post got many more comments than most of my knitting posts. So, never one to miss an opportunity to improve my standing in the blog-o-sphere, I give you tonight's dessert...
My guys made baklava today.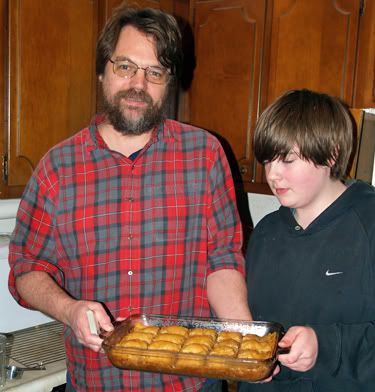 Posing with their creation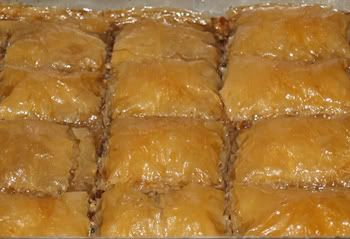 Yummy close up view!
I also took pictures of the lentil soup I made, but somehow, steaming in the big pot, it just didn't look as appetizing. Maybe I should have taken the picture of it artfully served in a big ceramic bowl with crusty baguette posed nicely on the side.