As we've moved into summer I find precious little time to pursue solitary knitting in my basement lair. Even when it seems like everyone is happily engaged with their own stuff, I know from experience that it's only a matter of minutes until the situation changes and a crisis erupts. Maybe that's why I find that summer is spinning time for me. I sit on the screen porch and spin. I'm aware of activity inside the house and out in the yard. I can stop and start as needed without trying to find my place in a chart or a pattern repeat.
Here's the final portrait of the yarn I made from the Ashland Bay English Top I bought a couple weeks ago.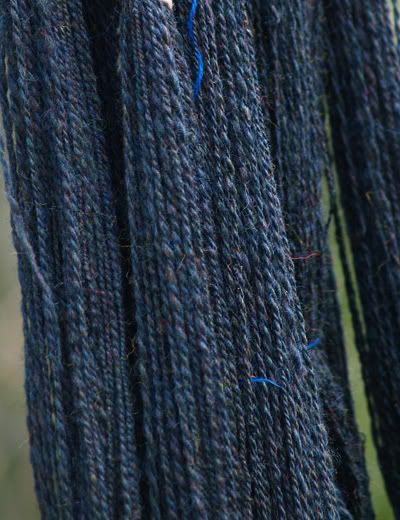 One pound of fiber turned into five skeins of yarn. I could probably make my mom or another smaller woman a sweater from it. I'm planning to make a simple vest for me. It'll make a nice extra layer in those weeks when the cold weather is coming, but before we get into the full-fledged frigid months of winter.
Earlier today I was out in the yard looking for things to point the camera at, and this Red Admiral landed right in front of me.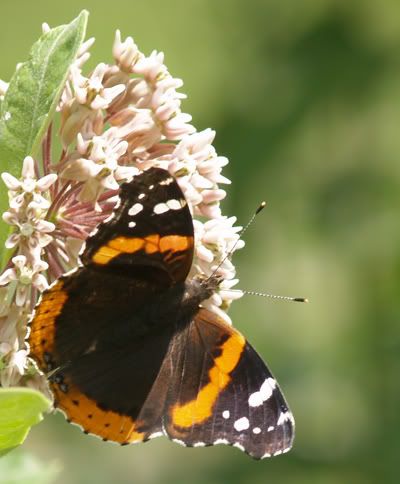 I guess he really wanted to be in the blog today.