Before we get to knitting, here's a macro picture of a spiderwort that I took in the rain the other day. Yeah, I'm nutty like that.
I wish you could all see it full size on a big monitor. The thready bits around the stamens are very interesting.
On to knitting...
The Mead Scarf is measuring over 50 inches long. I still have a bunch more yarn. I'm hoping to make it to around 60 inches. I really want it to be a long scarf when it's blocked, ideally more than 6 feet.
I enlisted Mr. SABLE's help to hold it up in the sunlight and the Little Emperor wanted in on the action. He's about 52 inches tall these days.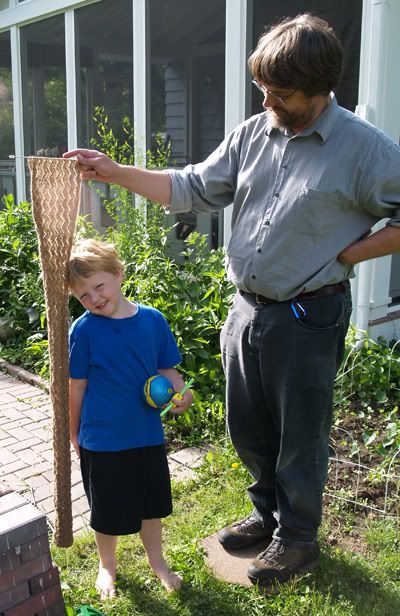 And every knitting blog needs an occasional gratuitous pet picture. This is Ossie, our boy cat, who was out catching a few late afternoon rays on the bags of path-building supplies.