24 hours can make...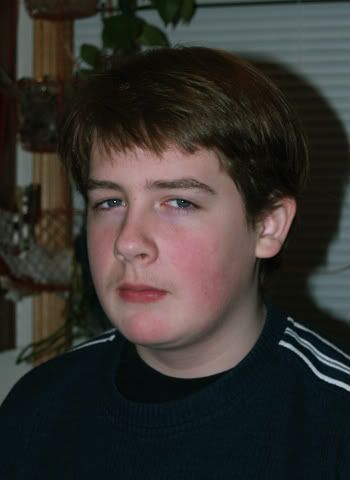 Owen's been getting a little fed up with his long hair lately. Tonight I gave him a cut. Not too bad. He didn't scream at me and try to glue the old hairs back on one by one. So this is progress.
In spite of the angry teen look he's making in that photo, he was really just goofing. He was laughing about 2 seconds before that picture was taken.