What have I got that I can show you this week?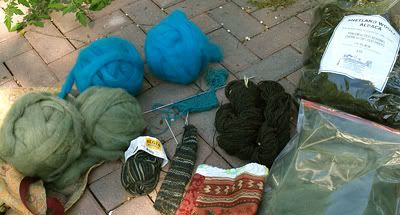 The overview...
Some stuff from Wisconsin Sheep and Wool: Merino from Rainbow Fleece Farms in teal and moss.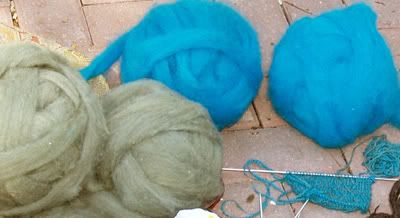 Owen chose the teal. I bought the moss with the intention of carding it with some yak down I bought in NH last summer.
I made a small sample of the teal and moss carded together and spun up nice and fine.
I'm eager to get into this for real.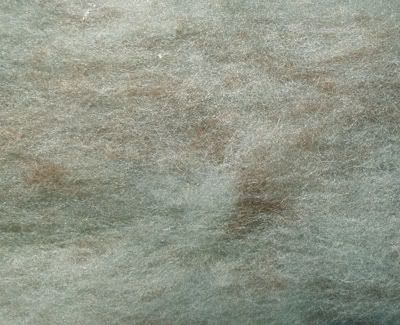 Here's a bit of the batt with mossy merino and yak down. I'm eager to spin that, too.
What I've been doing meanwhile:
I bought a pound of this 80% natural black Shetland/20% dark brown alpaca. I've been spinning the singles a little on the thin side, but not microscopic and making three-ply out of them. I'm pretty pleased with how it's turning out.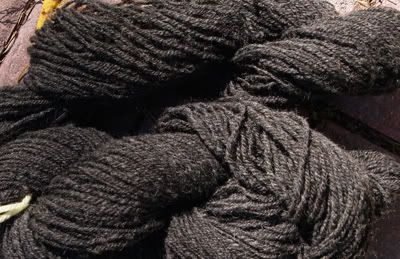 So far, two hanks totaling just over 300 yards.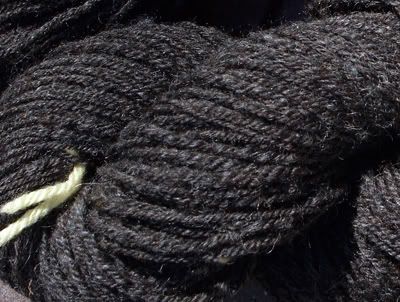 Here's the close up.
This fiber has some of the lanolin left in, which I've been appreciating. However, when I washed the yarn to set the twist, the water turned a dingy brown color. I wonder if the alpaca was kind of dusty? Because though there is some grease still in the fiber, certainly a lot has been removed. It took two washes to clean up nicely.
Additionally, I've been trying to slowly restore our household to something closer to normal from the brink of chaos. We had a yard sale Friday and yesterday and managed to move out a bunch of toys. I'm planning to set up again next weekend, weather permitting, and add some clothes and other stuff to the selection. It's more about cleaning out stuff than making money at this point. I gave the kids the money from the toy sales, figuring it would motivate them to pick out more stuff to sell.