It was a great time at the
Other Knitting Camp in Wisconsin
. Participants came from three states. There was no structured workshop, no class, no market, and no high-priced tuition. We came and sat and knitted away and stopped for meals. It was like a 45 hour S'n'B.
I wasn't very thorough about getting pictures of all the individuals and I try not to publicize bad pictures of people. But here we all are: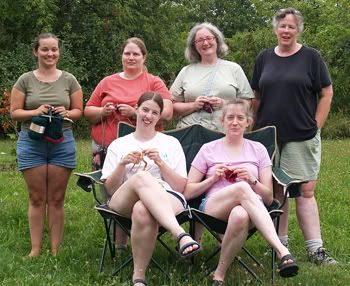 Click to make it bigger.
A few other random pictures: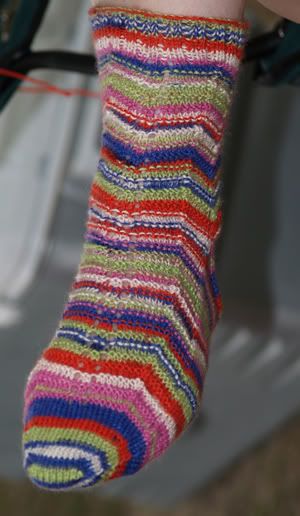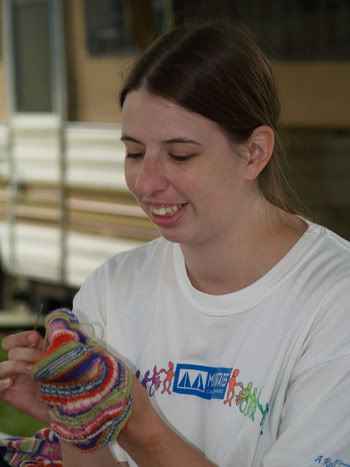 The weather was tending toward hot and humid most of the time, with substantial rain from about midnight last night until 6 this morning. But our spirits were not dampened!
We all agree we need to do it again next year.