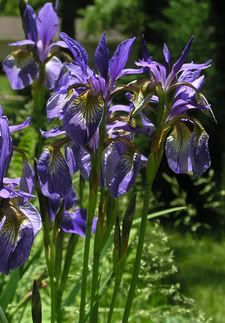 I have had a hard time coming up with a good J photo. Finally, a few days ago, I realized that I had stalled long enough that the month of June was almost upon us. Hallelujah! Saved. Dan suggested a photo of watermelon at the lake, which would be a good idea, but the fates are conspiring to keep us away from the lake today. I did take a few garden shots a little earlier today, which are nice summer images.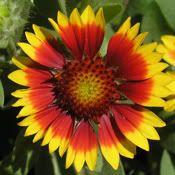 I've had a hard time uploading to Photobucket today. I wonder if the whole internet is running a little slow today? Or just the sites I try to use? I'll get the other photos loaded this evening, when I hope that everything will be working faster.
Thankfully, K will be a piece of cake, as I've had that one planned for weeks.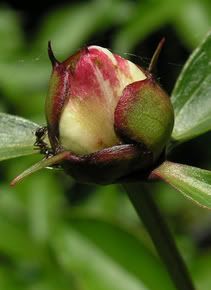 Knitting has been slow the last several days. After a big push on the purple cardigan, my left hand was reminding me that I need to treat it with care. So, mostly I've had a couple of days of doing Sudoku puzzles and fretting about copyright infringement. And my left hand is reminding me that I can't type out the whole sordid story if I hope to do any knitting later today. If you want to know what it's all about, go read
The Girl From Auntie's journal
for the last couple of days. The short version is that one of
my patterns
was included in a collection without my consent and that my photo was used to promote this book!
I am already feeling the heat of a long summer with my kids. Why are there no neighborhood kids around anywhere any more? They're all in day care, I guess.