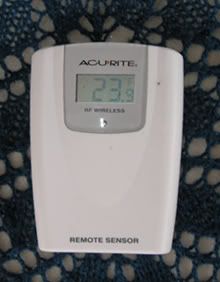 This morning's temperature here in balmy Wisconsin. This is a big improvement over the last week or more when we haven't broken 15 degrees F for daytime highs!
Here is my nearly done
Branching Out
. I say nearly done because you will notice I have not yet darned in the ends.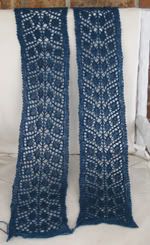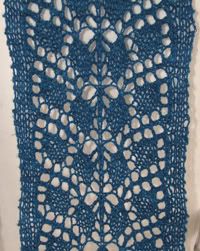 It blocked out quite long. I'm pleased about that, because I think such a skinny lightweight version should have some extra length to compensate. I used a little over half of a 2 oz, 350 yard skein. Pretty economical. More for fashion than for warmth, but that's okay.