I finally took a few pics of the yarn I bought at YarnCon. Better late than never, eh?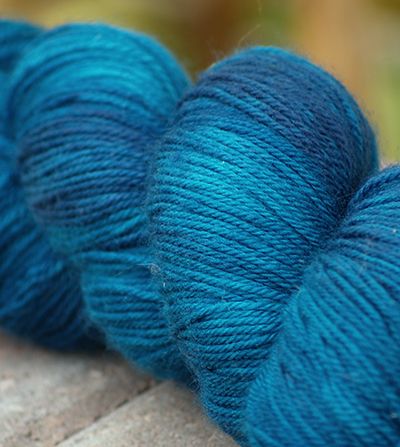 This is the Turtle Cove Farm sock yarn, colorway:
Standing on the Shore
. It makes my feet serene just looking at it!
This is Sophie's Toes worsted weight; colorway:
He Saw Her Across a Smoky Bar
. I bought three generous skeins of this, so can make something bigger than a hat and smaller than a sweater... Hmm.
Here are some Halloween pics:
Owen had a very ambitious project in mind. This is as far as we got by the Halloween deadline. He's a character from a video game, Assassin's Creed 1, named Altair. Altair normally carries a lot of weapons and such, wandering around 12th century Jerusalem. I figure a 6', deep-voiced kid showing up at houses asking for treats shouldn't look too threatening. The younger brother wore the same bat suit as last year. I didn't get a picture of him because he was already out the door when I got back from taking Owen to his friend's house.
On the whole, I think trick or treating is dying out.
This is the little guy's Jack O Lantern kitty face. He grew the pumpkin in the back yard. It turned out to be a little ooky inside, but that's ok. The inside doesn't show.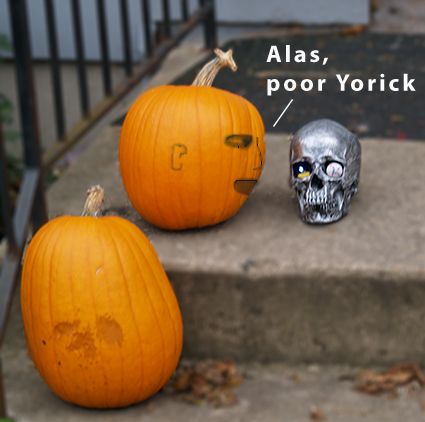 These two pumpkins were Owen's. He had planned to make what he called a Steam Punk-in, but the steam engine didn't make enough power to keep the LED lit. Alas. Scott bought the skull at Walgreens and put an LED hooked to a battery in one eye socket. The little guy put a rubber eye in the other socket. I decided to photoshop it all up a bit.
Happy November 1. Don't forget to reset your clocks!